About the course
IPTA – International Personal Training Academy – offers you one of the best and most comprehensive international programs in nutrition coaching. Located in the the amazing town Marbella, on the Spanish coast with beautiful beaches and a lively entertainment, here you will receive your education in a unique environment.
The Nutrition Coach course at IPTA has a blended learning approach. It starts with seven intensive days in Marbella, the amazing resort town on the Spanish coast. Then it continues with nine weeks of online education and is concluded with a theoretical exam online.
Why become a Nutrition Coach?
People are becoming increasingly aware of the importance of diet and its impact on health, well-being and performance. As a consequence, there is a great interest in changing eating habits to the better. But what claims and advice can you really trust when you are bombarded with conflicting information in newspapers, magazines and social media?
The demand for people with knowledge in diet and nutrition is on the rise and well-educated nutrition coaches are sought-after
DURATION
The total duration of the course is 10 weeks, divided into 7 intensive days in Marbella and 9 weeks of distance education.
TARGET AUDIENCE
The program is intended for you who wish to become a Certified Nutrition Coach and work professionally in the field of health, fitness & nutrition.
CONTENT
Anatomy/physiology of the digestive system
The structure and functioning of nutrients
Digestion and nutritional uptake
Energy metabolism
Diets
Food for special groups
Food allergies and intolerances
Diet-related diseases
Food Science
Sports Nutrition
Anthropometry
Dietary registrations and calculations
Nutritional Coaching
Understanding scientific research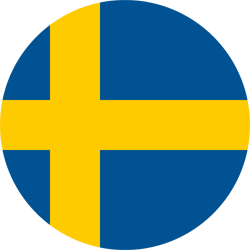 DIPLOMA
Upon completion of the course, you will receive a diploma that demonstrates that you have completed the course.
CERTIFICATE
After completion of the course, you have the opportunity to become an IPTA Certified Nutrition Coach. This is in the form of a theoretical examination online. The examination takes place four weeks after the end of the course. The cost of the license is included in the program.
PRICE: 1600 €
The price includes all faculty-led education, training, diploma, the theoretical examinations and license certificates.
Travelling & accomodation
Traveling and accomodation is conducted at your own discretion. We can book a hotel room or provide you with suggestions depending on your particular needs.
Terms & conditions
Here you can read the general terms & conditions of the courses
Ingen resultater funnet
Siden du ser etter ble ikke funnet. Prøv å omformulere søket ditt, eller bruk menyen.