NEXT COURSE: 7.-20. mai 2023
About the course 
IPTA – International Personal Training Academy – offers you the best and most comprehensive course to become an internationally certified Personal Trainer. 
IPTA is a Europeactive accredited training provider and our PT course is equivalent to the EQF level-3 and EQF level-4 of the European standards.
The course begins with a 12 days long intensive faculty-led part on site in Marbella, followed by 10 weeks of online studies.
TARGET AUDIENCE 
The course is intended for those who want to become certified Personal Trainers and work professionally in the field of health and fitness.
REQUIREMENTS 
In order to be accepted, you need to be over 18 years and have at least two year's experience of fitness training. 
CERTIFICATE
To obtain your certificate, you need to complete and pass two practical tests and two theoretical examinations. The practical tests are conducted during your stay in Marbella and the theoretical tests are carried out online. You also need to complete and submit two home assignments in order to receive your certifiate. The cost of the certificate is included in the fee of the program.
DURATION
The course is totaly 12 weeks long. It starts with 12 days in Marbella and continues with 10 weeks of online studies
LANGUAGE
The course is taught in English
CONTENT
Theoretical part:
Anatomy
Functional Anatomy
Physiology
Biomechanics
Diet & Nutrition
Coaching
Communication
Test Methodology
Body composition
Sales and Marketing
Consultations
CONTENT
Practical part:
Functional training
Movement Analysis
Stability Training
Dynamic mobility training
Resistance Training
Endurance training
Body composition measurements
Testing
Therapeutic stretching
Olympic lifting
Running technique and coordination
PT «role play» and feedback sessions
PRICE: 3800 €
(regular price 4525 €)
The price includes all faculty-led education, training, the theoretical & practical examinations, the training and license certificates.
TRAVELLING & ACCOMODATION
Traveling and accomodation is conducted at your own discretion. We can book a hotel room or provide you with suggestions depending on your particular needs.
TERMS & conditions
Here you can read the general terms & conditions of the courses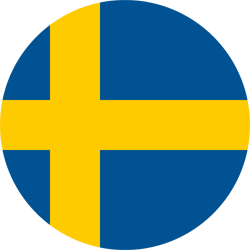 Ingen resultater funnet
Siden du ser etter ble ikke funnet. Prøv å omformulere søket ditt, eller bruk menyen.